Description
This is a 2D adventure game where the player has to collect ingredients, try out different recipes, bribe greedy aliens and find the ultimate delicacy.
Facesheet
Developer: Xuyang Fang, Junjie Wang, Haomin Wang, Zihao He
Release date: December 4th, 2019
Platforms: Mac, Windows, Linux
Website: https://git.hzh0512.com/p/cookmap
Screenshots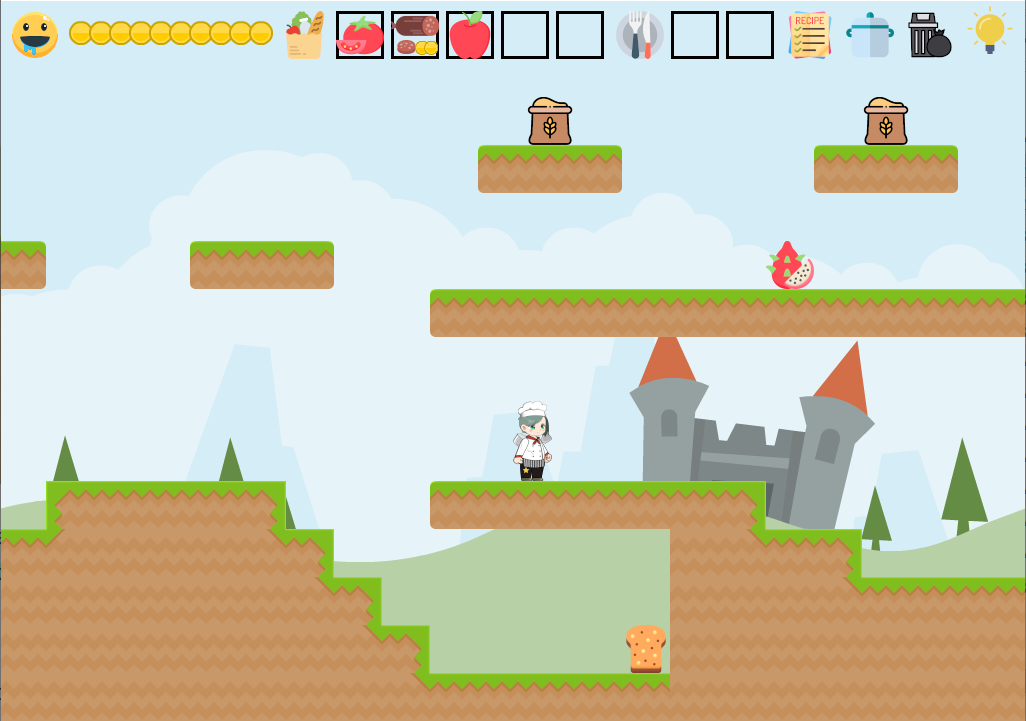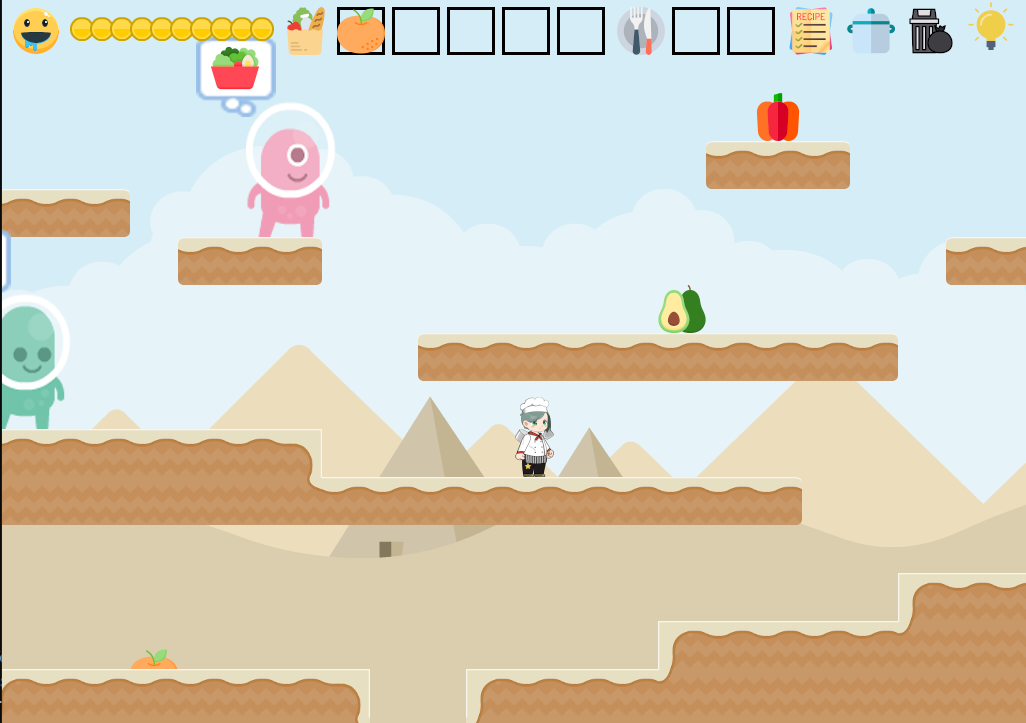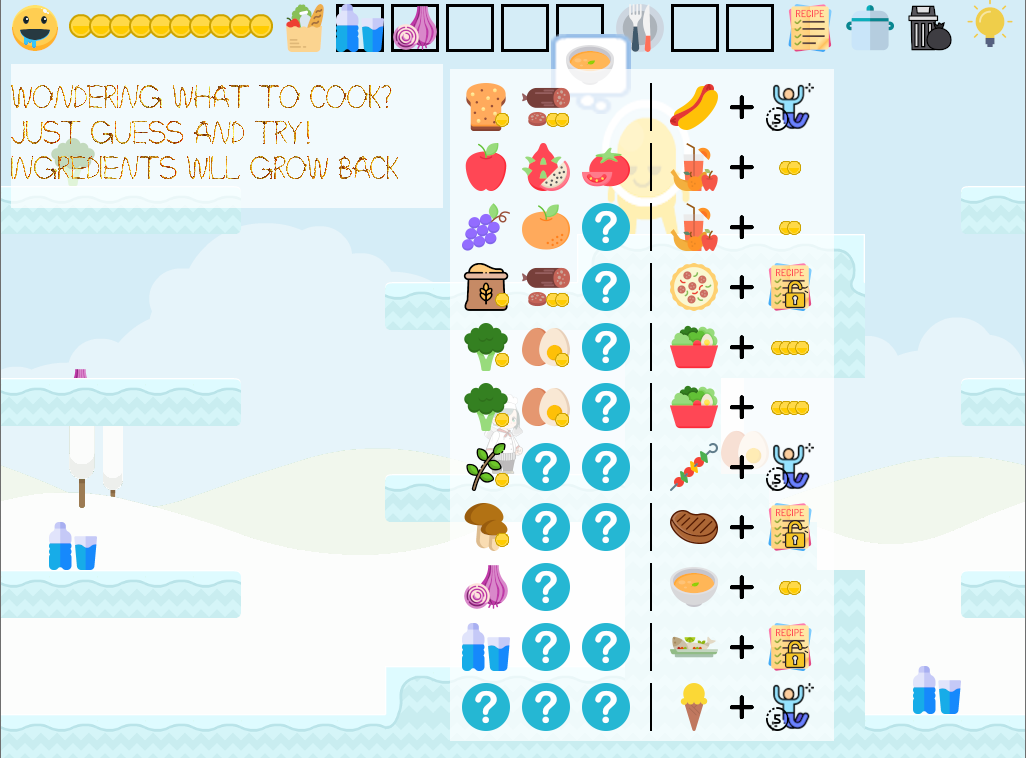 Logos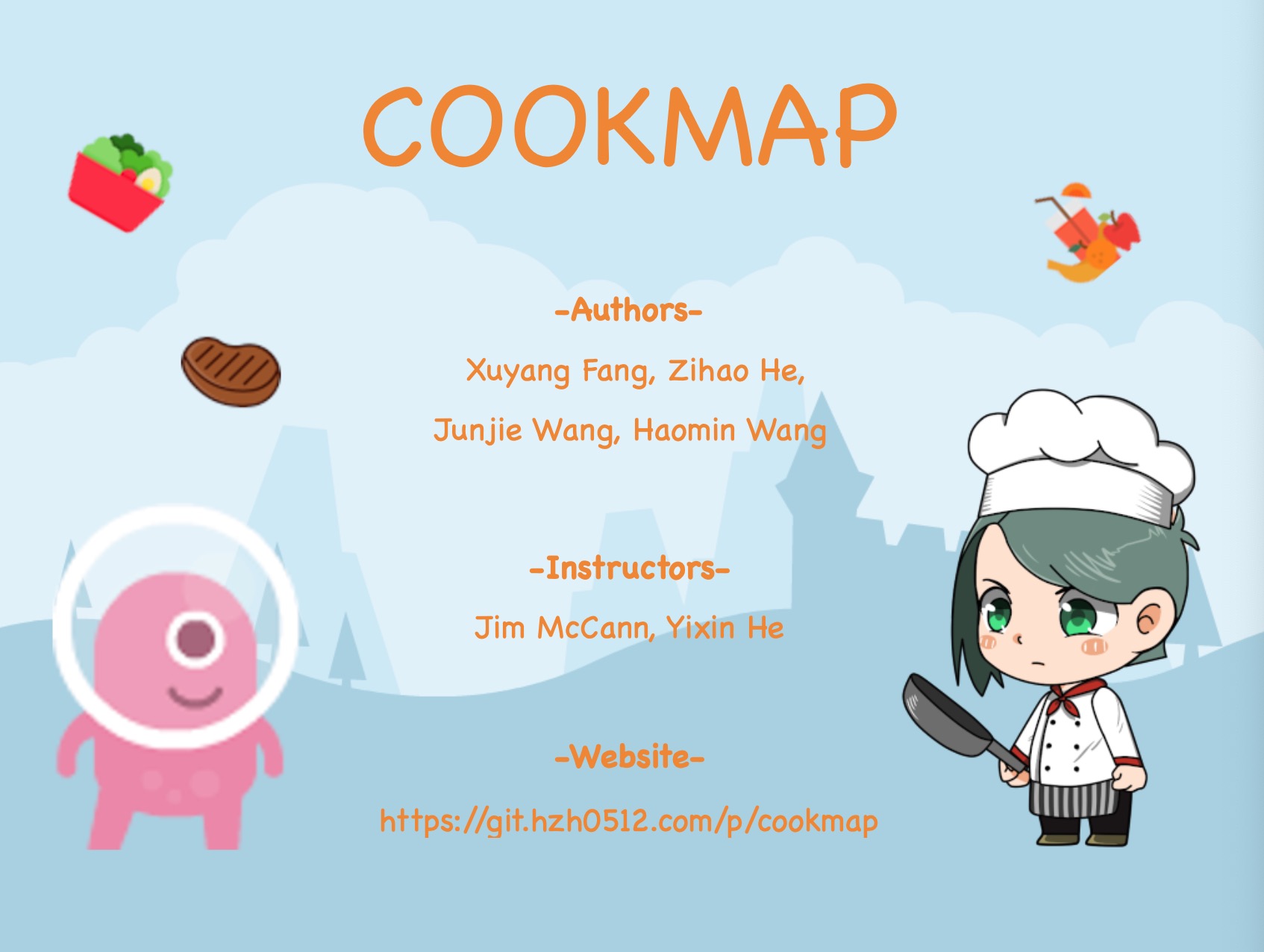 Assets Credit
Chef character asset is purchased from Unity Asset Store.
Enemy and background asset are purchased from Kenney.
All icon assets are purchased from flaticon.
All music assets are downloaded from freepd and freesound.
The rope font comes from sourceforge.
This game was built with NEST.
Contact
Email: i@hzh0512.com
last update: 12/4/2019